Most people have heard of the smoothie bowl by now. It's a pretty simple concept and the recipes are simple to make. The ingredients are endless; yogurts with berries, grapes, apples, pears, all kinds of greens from collards to spinach, which most people love because it has a milder taste than some other greens like kale, which is also great for a smoothie bowl. A smoothie bowl is just another way to have a smoothie for a meal. It's often a bit thicker and of course, served in a bowl. Cereals can be added on top for a bit of crunch and texture to this smooth and creamy meal.
To make your smoothie bowl, all you need to do is use the same ingredients you love in your regular smoothies and simply add more yogurt, peanut butter, or any other richer ingredients for taste and thickness. And instead of a using a straw, you eat it with a spoon and that makes some people feel more satisfied and makes the smoothie feel more like a full meal. The smoothie bowl has become so popular because as long as you have certain ingredients like yogurt and nut milks or soy milk, you can add all different sorts of ingredients to it, and come up with a delicious meal, usually breakfast or lunch.
Here are 4 smoothie bowl ideas for you to try:
1. Acai Smoothie Bowl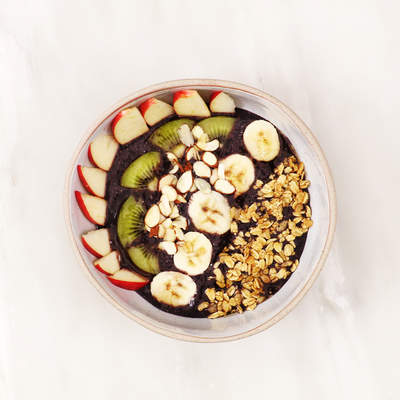 For about 2 1/2 cups of smoothie, which is good for approximately two meals, you will need:
1 medium-sized banana
Approx. half a bag of frozen berries of your choice
A couple handfuls of frozen spinach
almond milk, almond butter, acai powder, ground flaxseed, maple syrup, a pinch of salt
Blend til smooth and top with desired ingredients
2. Peach Raspberry Bowl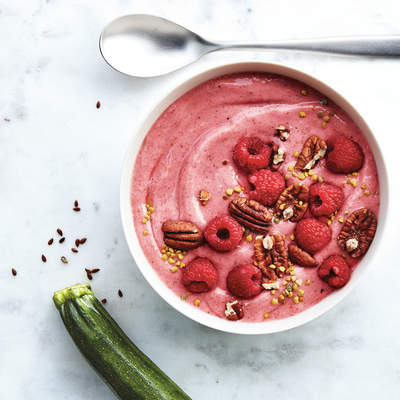 Ingredients:
Frozen raspberries
Frozen peaches
Plain whole milk yogurt
1 medium zucchini
ground flaxseed, raw honey, vanilla extract, pinch of salt, toppings of your choice
Blend til smooth and top with your favorite ingredients
3. Super Green Smoothie Bowl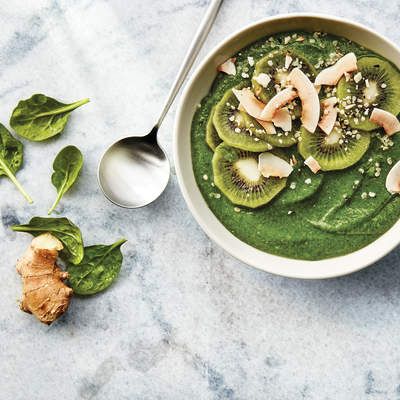 Hempseed and bananas make this smoothie bowl rich and creamy, which also makes it very satisfying.
Ingredients:
A ripe banana
Frozen spinach chopped
Fresh pineapple chopped into cubes
Kiwi Slices
Coconut water
hempseed, salt, fresh ginger, raw honey, blend until smooth
Decorate with toppings of your choice.
4. Berries and Banana Acai Bowl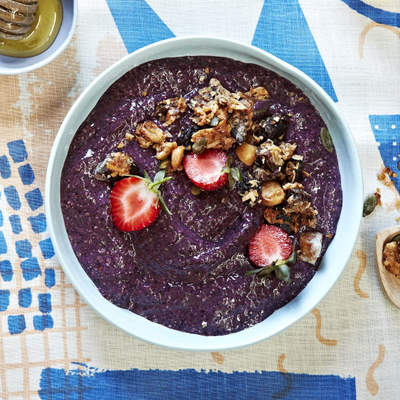 Australian nutritionist, Lola Berry, came up with a smoothie bowl recipe that is packed with nutrients.
Ingredients:
Frozen Banana
Frozen Blueberries
Unsweetened Acia Powder, Chia seeds, almond milk
Blend til smooth and top with your favorite ingredients