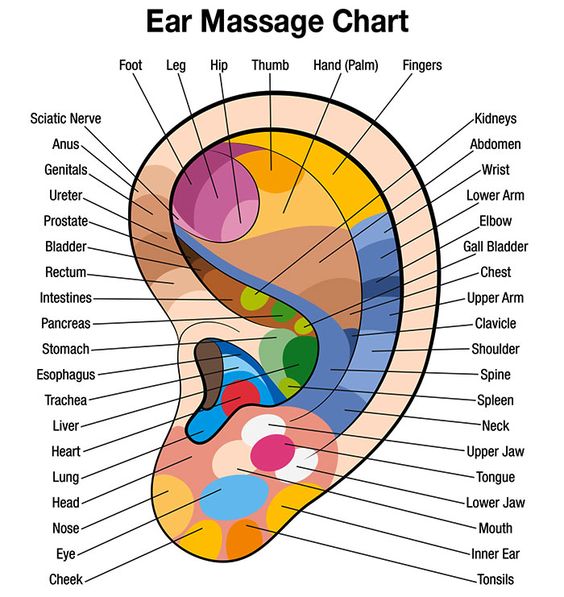 The history of ear massage:
Auriculotherapy was first developed by the French neurologist Paul Nogier, who published his results in 1957 with his Treatise of Auriculotherapy. These developments were made by clinical trials based in a phrenological method of projection of a fetal Homunculus on the ear for reference of complaints and points for treatment. Nogier soon brought his discovery to the public, where members of the Chinese Army picked up the map and brought it back to the barefoot doctors. The ear map in China then was developed according to the theories of Traditional Chinese Medicine; however, Nogier is still known in China as the "Father of Auriculotherapy".
Nogier went on to publish what he called the Vascular Autonomic Signal, a distinct change in the amplitude of the pulse, easily felt with the tip of the thumb at the radial artery. This mechanism, Nogier said, would only produce a signal upon the introduction of new information to the patient's electromagnetic field. He was now working with the principle of matching resonance. He then said that he could use this signal to detect which points on the ear microsystem were active.
Alternative medicine practitioners sometimes recommend auriculotherapy for treating insomnia, but there is no evidence it works. On the other hand no reports of harmful effects are known.